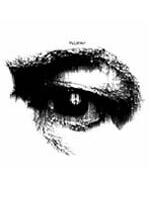 WURM
Wolfgang
" WURM " is firmly rooted in mid-'70's rock particularly on the works of Rainbow. It also stretches back to such forebears as Deep Purple and Rush. At first, the music seems to be the sum of its influences, but eventually you'd realize it is something else. Belch this tape into the air and it smells like teen spirit circa 1977 all over again - only with a different cast.
Wolfgang's material is of high standard and quality. Sturdily constructed, dramatic, and varied, it enhances the blues/rock tradition innovatively and respectfully. The bonus is that they're not sexist, which is unusual for a rock band of this stature.
Their instrumental expertise combines the swagger of arena rock("Sanctified","Very Free"), with the conviction of progressive(the untitled 15th cut and "The Last Solar Eclipse of the 21st Century") and blues practitioners. It's hard rock that's simultaneously in your face("Twist of Lime,"24") and graceful("She is My Cain").
As a unit, they exhibit tightness via pointed, intricate arrangements(check out the stumbling, syncopated riff of "Aching Tree" and "Emperor Worm"). Not for a single moment did bassist Mon Legaspi and drummer Wolf Gemora run out of fertile grounds on which the explosive guitar wizadry of Manuel Legarda and the gnarly vocals of Basti Artadi scatter and grow.
Add it all up and you know you're listening to the only rock band whose consequential contribution to the unsinkable Pinoy Rock scene becomes even more apparent with time.
--- Ariel De Ocampo- Extra, April 1998 [w/o permission]

---
|| beast inside | da killings ||
|| Get Branded | Got Branded ||
---
Best Viewed With An Open Mind
Copyright © Raven Nation.
All rights reserved. All wrongs reversed.
**KillYrBF